Stackers We are Architects,
Engineers,
Ninjas,
Artists,
Listeners.
We Start With Secure
Operational excellence starts with policies and procedures that provide for streamlined, efficient, and predictable development, deployment and management of both infrastructure and applications.
Security requirements need to be inherent to infrastructure automation, system builds and ongoing operations — a prerequisite, not an afterthought.
The OpStack Way
Automation is Smart Business
There are just too many applications, containers, and servers in the world to administer them one at a time. Whether you are deploying servers and applications in a data center, a private cloud, or a public cloud, automating your operations function is now necessary for success. The OpStack team of experienced practitioners has successfully automated operations for top 10 banks, big 4 accounting firms, billion dollar SaaS providers, and Fortune 100 e-commerce sites.
OpStack Automates
The Stack Builder
The OpStack team has worked with dozens of software languages, tools, and packages in automating operations as employees of a half-dozen different firms over the last 15 years. Some lessons can only be learned by hands on experience and successful trial-and-error.
The OpStack Stack Builder builds on the best available open source languages and components to simplify the automation of processes across both our customers in-house and cloud infrastructure assets. By providing a framework and common set of tools, the orchestration of complex processes across disciplines becomes straight-forward and manageable.
The Stack Builder
Featured Stack Leveraging Cloud Technology
as Trading Infrastructure
Trading systems have long exploited new technologies to give market participants advantages in understanding, strategy, and timing to improve outcomes. The increasing exploitation of latency reductions for market advantage has made co-location with major venues critical — leading market participants to make increasing capital expenses for on-premise and co-lo infrastructure.
For much of IT, the major trend in the second decade of the century is the move to leverage major cloud service providers to provide flexibility, innovation, and capital efficiency in providing services. Regulatory, control, and latency requirements for trading systems have made them one of the last application areas to move to the cloud. OpStack believes that with thoughtful architecture it can be remarkably effective to build and operate trading systems using a hybrid cloud approach.
In consultation with the lead architect at a financial services firm, OpStack developed this reference infrastructure to allow leveraging public cloud services to substantially reduce the capital investment needed to enter a new market without sacrificing any competitive advantage to other participants fully co-located with the electronic trading venues. In this architecture, the presumption was to use cloud neutral technologies (Docker, Kubernetes, et al) with the possibility of replacing some of the less latency sensitive elements with PaaS elements — we envisioned the trade history databases leveraging a cloud DBaaS (Database as a Service) offering rather than building and maintaining dedicated clusters from scratch on cloud IaaS (Infrastructure as a Service).
OpStack uses discussion documents, like this one, as a means of creating conversations with partners that lead to business-specific solutions. We specified this candidate architecture in a fair amount of detail in order to illustrate its viability and cost-effectiveness, with the understanding that a final solution for any client and market will be at least adjusted if not redirected by that ongoing discussion.
Full Story
The Stackers
We hate repetitive work — we want to minimize it in our lives and the lives of our customers. OpStack team members have successfully automated operations for top 10 banks, big 4 accounting firms, billion dollar SaaS providers, and Fortune 100 e-commerce sites.
We've evaluated the available technologies, defined the critical processes, and refined the OpStack approach across a wide range of technology architectures and platforms. The fundamentals of operations automation are a solved problem — this lets OpStack apply them to client-specific challenges and opportunities.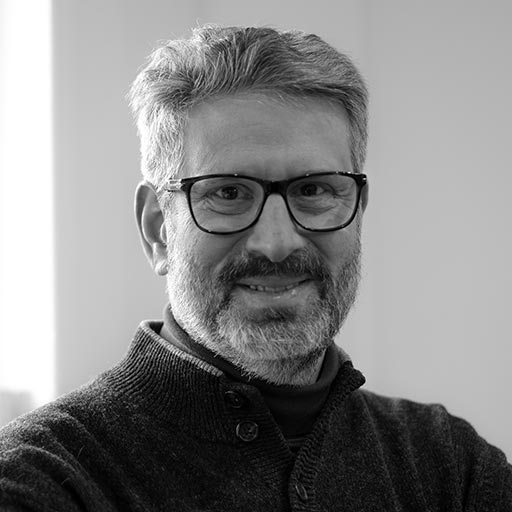 Evan Bauer
Partner & Chief Stacker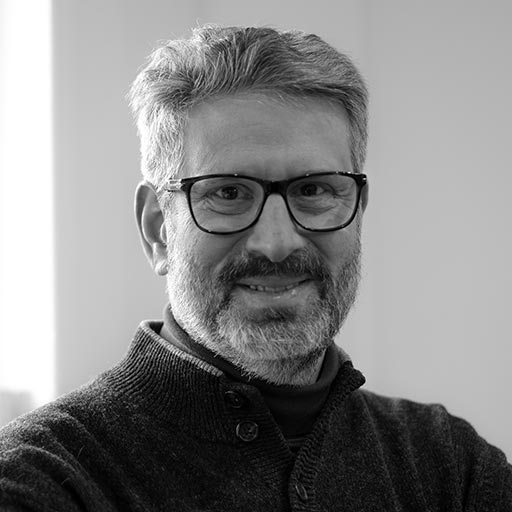 Evan Bauer
Partner & Chief Stacker
OpStack CEO and founder Evan Bauer has worked as an executive, consultant, analyst, and software engineer in the architecture, design, implementation, and maintenance of complex information systems and software products for mission-critical applications, most often in the financial services industry.
He has served as Group Head for Technology Operations at KPMG and VP Architecture at Dealertrack Technologies. Previous experience included serving as CTO at both Credit Suisse First Boston and the Collaborative Software Initiative, as well as in engineering roles at Bankers Trust, DEC, and CDC.
When he isn't stacking, Evan can be found doing photography, hiking, or volunteering with both Habitat for Humanity and the Amateur Radio Emergency Service. Did anyone mention wood-fired barbeque?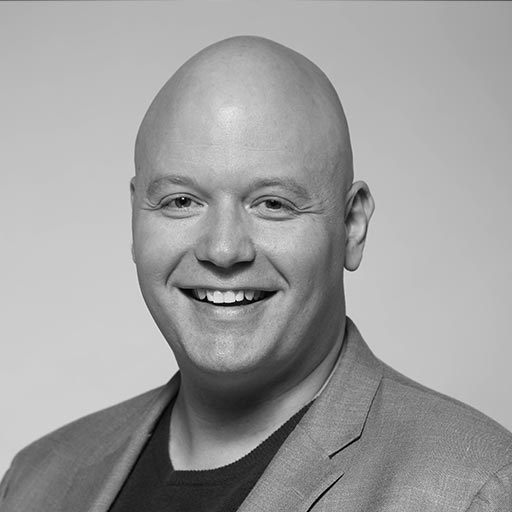 David Kennedy
Partner & The Midnight Coder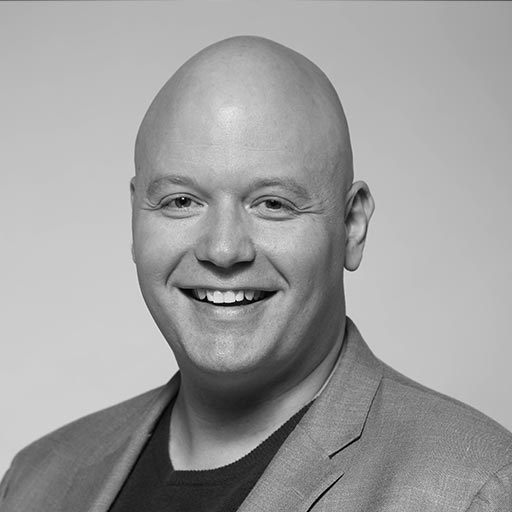 David Kennedy
Partner & The Midnight Coder
David has 25+ years of experience as both an individual contributor and leader in a range of industries including Investment Banking, Staffing Agencies, Healthcare, Payment Processing, Legal, Manufacturing, Automotive, and a Big 4 financial firm.
He focuses on driving direct solutions to difficult problems. David has a proven and deep experience orchestrating solutions with computing environments including Clouds (Private & Public) Windows, Linux, AS400, and Minicomputers.
When time permits, you can find him spending time with his family, restoring cars, traveling or attending concerts.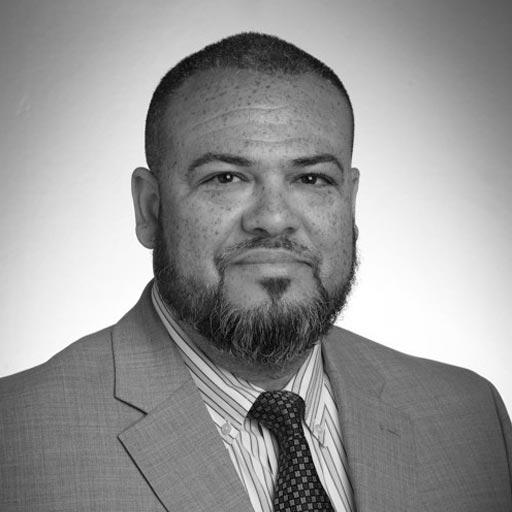 Ray Ramirez
Partner & The Problem Solver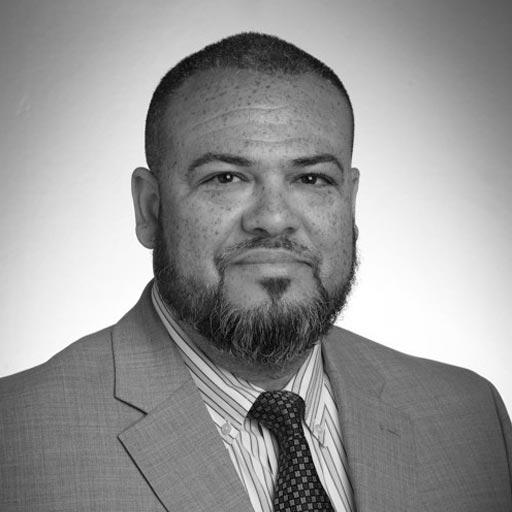 Ray Ramirez
Partner & The Problem Solver
Ray's career started in the banking sector with Kidder Peabody and then moved into the world of telecom at New York Telephone.
Afterwards, Ray moved back to the banking industry in 1998 with Citi, Credit Suisse and UBS Investment Bank. Ray has been involved in many IT projects covering a wide range of roles and services. He did make a quick stop in the publishing industry at The Readers Digest Association where he worked on their desktop and mail migration.
After the banks, Ray continued to augment his technology work at DealerTrack Technologies and KPMG, where he spearheaded web applications, releases to database creation and server and storage projects.
Ask Ray about baseball, he became a corporate baseball champion at KPMG.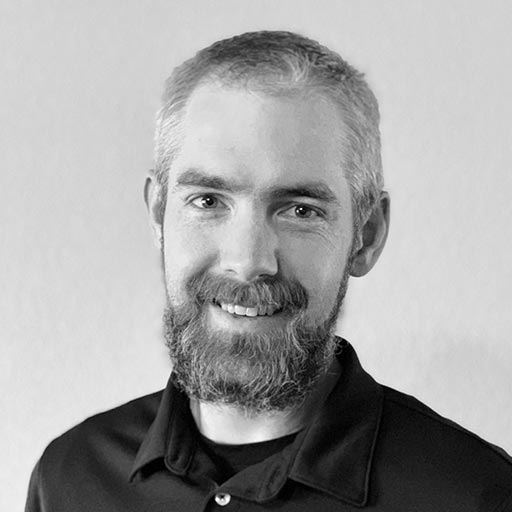 Jered Sutton
Partner & The Source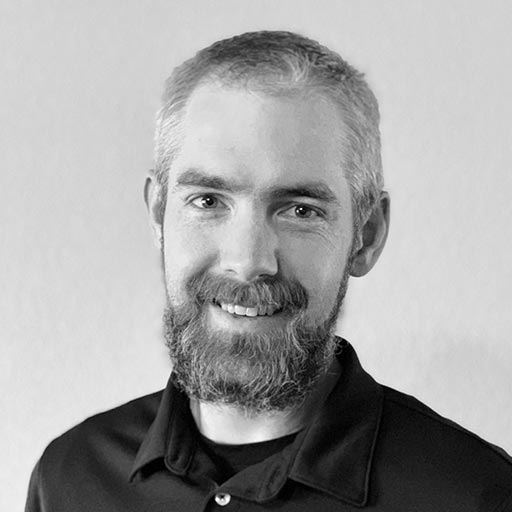 Jered Sutton
Partner & The Source
Jered is a Stacker with 16+ years of experience as both an individual contributor and leader in a range of industries including Wireless ISPs, Human Resources, Automotive, and one of the Big 4 financial firms.
He focuses on deep understanding and using a combination of technology and process to build sustainable solutions to big operational problems around infrastructure management. He is passionate about open source technology and loves sharing his passion with anyone and everyone.
A short list of the things you can ask him about: Public Cloud(s), Devops, Serverless, Python, Ansible, Saltstack, Docker, Vagrant and Splunk.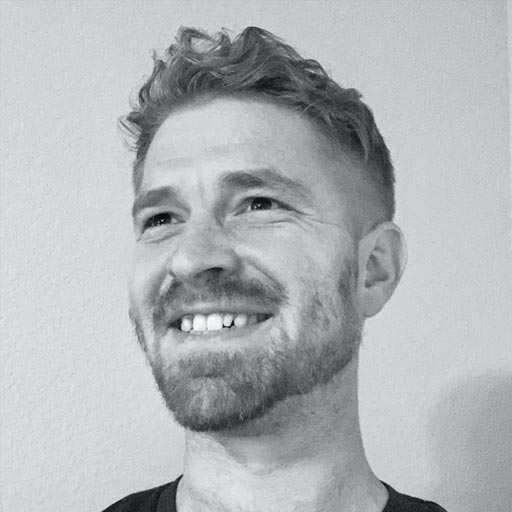 Jared Trog
Partner & The Ninja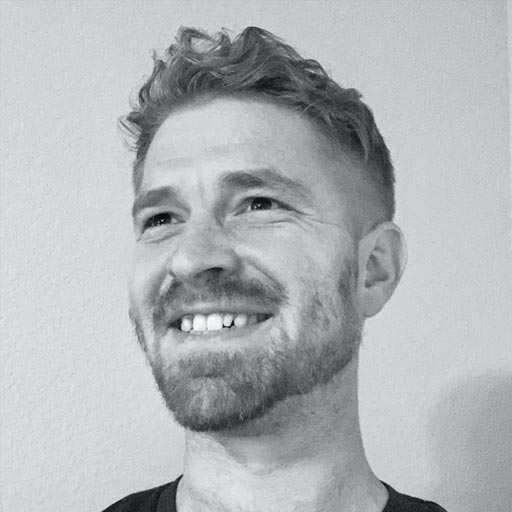 Jared Trog
Partner & The Ninja
Jared has 16+ years of experience in technology operations. He focuses on using a winning smile and some code to solve big operational problems around infrastructure management using a combination of Infrastructure as Code, Communication, and Hard Work™.
He has used systems thinking and empirical process improvement in a variety of industries ranging from Wireless ISPs, Local Government, Automotive, and one of the Big 4 financial firms as both a contributor and leader in public and private clouds, devops and automation, technology lifecycle management, and security response.
When time permits, you can find him with a soldering iron in hand building a raspberry pi project, constructing solar arrays or competing in a Tae Kwon Do tournament.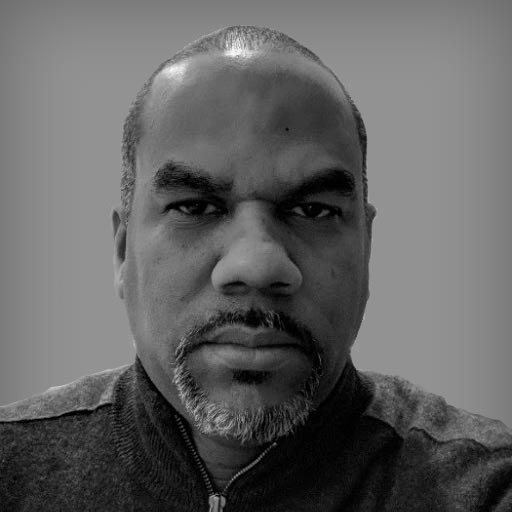 Amauri Viguera
Partner & The Diplomat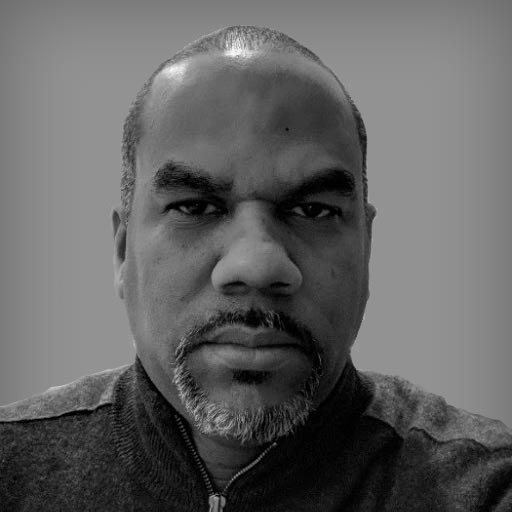 Amauri Viguera
Partner & The Diplomat
Amauri has amassed his 10,000+ hours of experience at organizations like KPMG, Morgan Stanley, Credit Suisse and Citi, where he consistently delivered. He occasionally jokes that, "I guess when you count it, I've been getting paid for doing "computer stuff" for about 25 years or so".
When circumstances appear to be impossible, he grabs a pack of Red Bull or Monster and Amauri finds a way to successfully close off a project. Never shy to provide a candid assessment of a situation, he then focuses on delivery. Amauri has both breadth and depth with Windows, Linux, Databases, email, collaboration software and anything else tech.
He has been doing troubleshooting since he messed up the CONFIG.SYS on an 8088 back in the day and it wouldn't boot. In the middle of pulling memory chips, it dawned on him that the motherboard would mess up knuckles in a hurry so he made a note to not let it happen again to himself or anyone else. This inspired him to make sure that everyone works as smart and hard as he does.
Outside of work, Amauri is an accomplished world traveller, connoisseur and gourmet when the situation allows.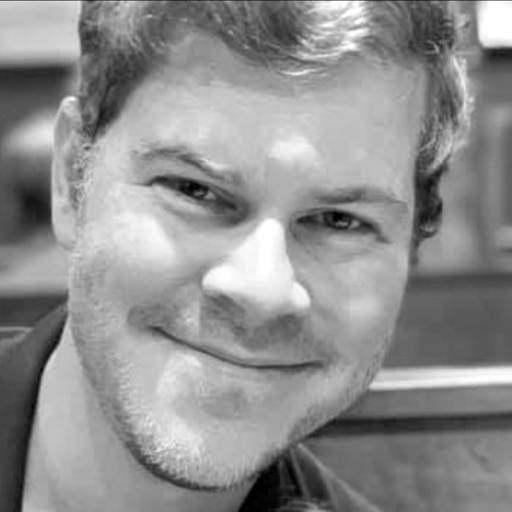 Mark Casey
Stacker & The Containerist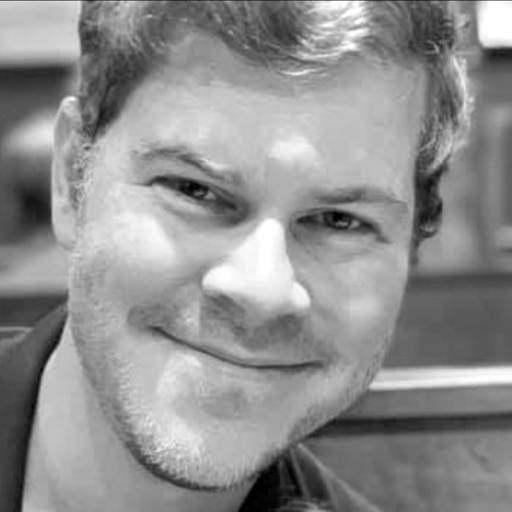 Mark Casey
Stacker & The Containerist
Mark has more than 15 years' experience working with technology in industries including fixed wireless, insurance, rental, interactive cloud training, most recently as a senior engineer for IBM Cloud. While he enjoys working with nearly all technologies, he is most passionate regarding innovations in content-addressable storage and container orchestration.
Outside of work he enjoys time with family, traveling, and browsing Steam sales for games he is definitely eventually going to play.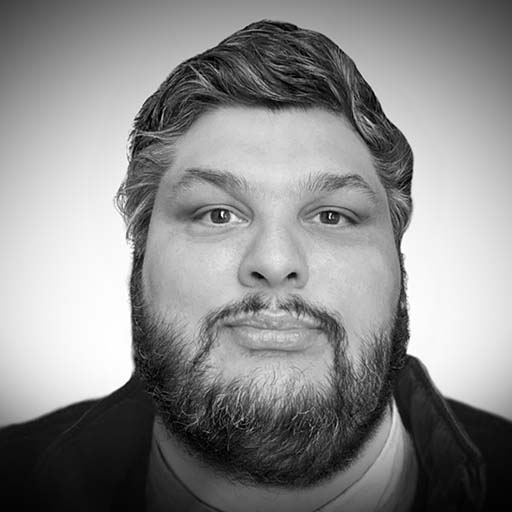 Michael Charo
Stacker & The Shadow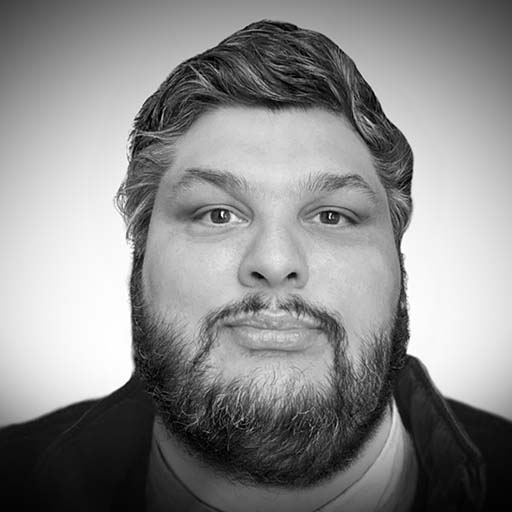 Michael Charo
Stacker & The Shadow
Michael has spent the last 20 years amassing a diverse set of knowledge and skills while helping companies ranging from mom-and-pop to large enterprises navigate their IT journey. Whether that was a server in a closet, a global network of datacenters, or a complex hybrid cloud infrastructure.
Michael worked at an international company for several years, where he was responsible for a wide variety of tasks (server management, resource planning, troubleshooting, tool building, etc) before taking his battle hardened skillset to one of the Big Four accounting firms. There he was responsible for automating many of the operational tasks, creating software packages, and building tooling to enhance consistency and velocity of other teams. Later he moved to the cloud automation team where he brought customer solutions to multiple cloud platforms, working on all aspects including architecture, development, troubleshooting, operations, and automation.
Outside of work, Michael enjoys tinkering with electronics, waiting on his 3D printer, and filling up his Kindle with books he'll read one day.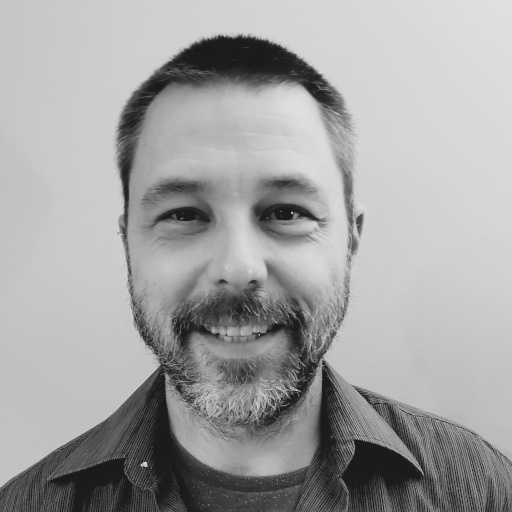 Josh Kropf
Stacker & The Code Slinger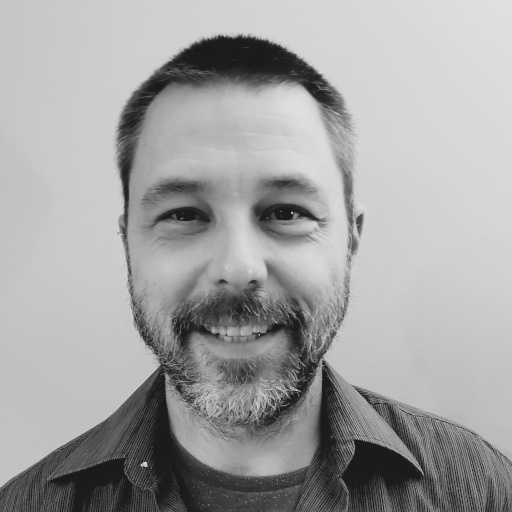 Josh Kropf
Stacker & The Code Slinger
Josh began his career as a sysadmin for a small ISP in the early 2000's. Maintaining servers and networks was a great experience, but his true passion was in software development.
In 2005, he joined a mobile software as a service company and he began to exercise his skills developing mobile software for banking, gaming and investment companies, utilizing the BlackBerry and Apple operating systems. Josh was responsible for the mobile apps themselves including supporting backend systems.
He continued to advance his skills and Josh was recruited to take on the role of principal architect to build and enhance an industry leading experiential marketing data capture and activation, SaaS platform. He designed and architected the platform to securely process tens of millions of records for Fortune 100 firms.
In his spare time you'll find Josh tinkering with electronics, cooking delicious food, or playing on his Minecraft server.
Hai Nguyen
Stacker & The Registry
Hai Nguyen
Stacker & The Registry
Hai joined Opstack with more than a decade of experience delivering technology solutions for university, healthcare, and finance organizations. He started his journey in IT working in helpdesk and has grown to implement and support everything from desktops to servers, databases, and network infrastructures. Most recently he has designed and built custom automation of data integration processes while developing custom database driven applications.
Outside of work, Hai enjoys working on cars and not getting injured in a variety of sports.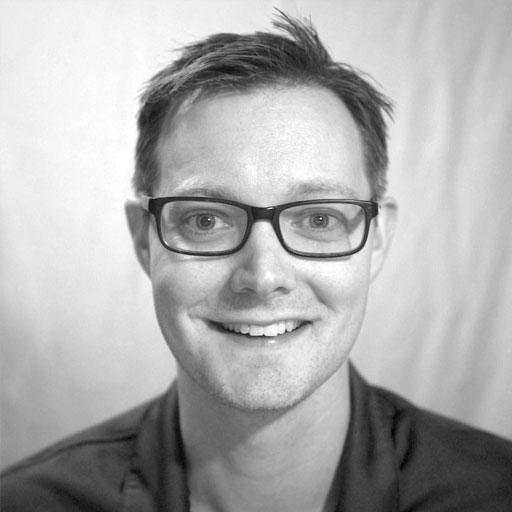 Matthew Slanker
Stacker & The Alchemist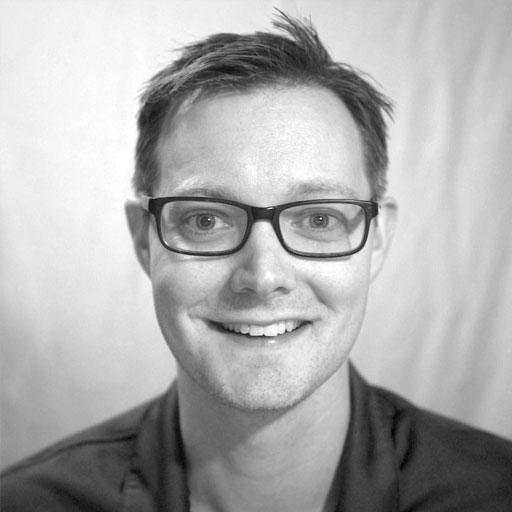 Matthew Slanker
Stacker & The Alchemist
Matthew's journey to OpStack began 16 years ago at Motorola, where he was hired as a mobile phone repair technician, and later wrote software to automate their warranty claims analysis and reporting. Documenting, understanding and automating things has always been in his blood.
Matthew was hired by a fellow Stacker to work at NCH. Initially a member of the help desk, he advanced quickly after voluntarily automating the iPhone setup process for their sales reps. This little project caught the attention of the Development Team, which he later joined before ultimately he returned to Operations as a Sys Admin. Having become well versed in troubleshooting, customer service, software development, and operations, Matthew continued his quest to automate all the things by joining the prestigious Cloud and Automation Team at KPMG.
When he is not with his family or stacking for our customers, he is with his hobbies. Matthew is a serial tinkerer and has an extensive list of hobbies which include learning languages (primarily Japanese), photography, and drawing to name a few. Ask Matthew about making your own keyboard.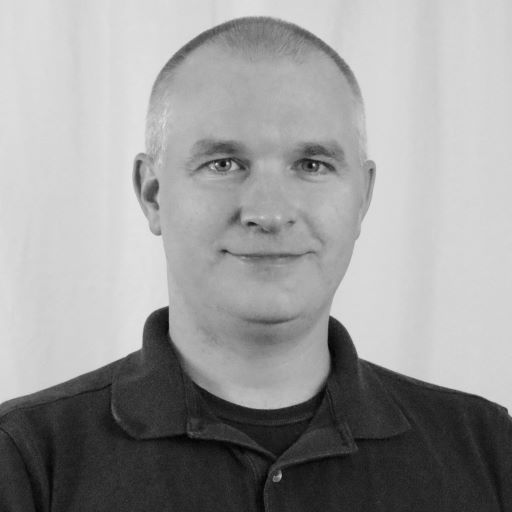 Adam Wenger
Stacker & The Sequel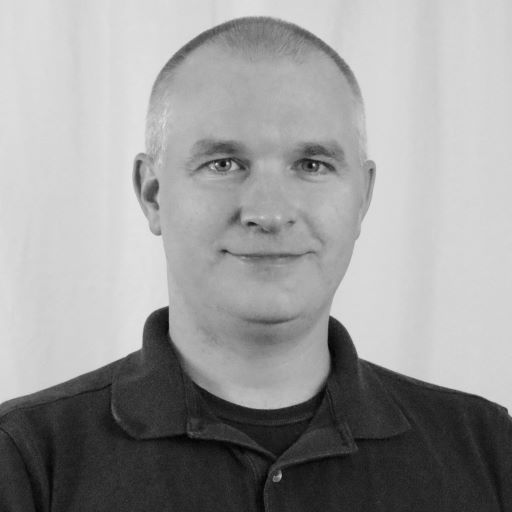 Adam Wenger
Stacker & The Sequel
Adam brings 17 years of database experience with him from several industries. These include packaged software development, insurance, banking, and a Big 4 accounting firm.
When he's not tuning queries or optimizing procedures, you'll find him automating manual processes and removing pain points. His main interest at work is trying to make queries and automated tasks as efficient as possible. Adam's largest automation victory was a custom CI/CD process for a previous development team, saving his team months of manual person-hours each year.
When Adam isn't working, he enjoys traveling and playing with his wife and their two kids, as well as playing traditional JRPGs.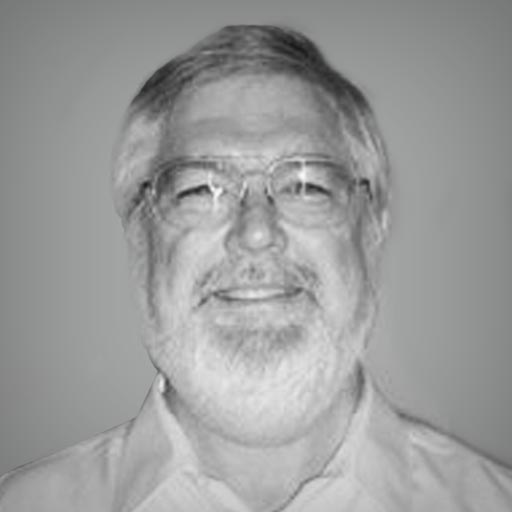 Chuck Kelley
Advisor & The Data Guru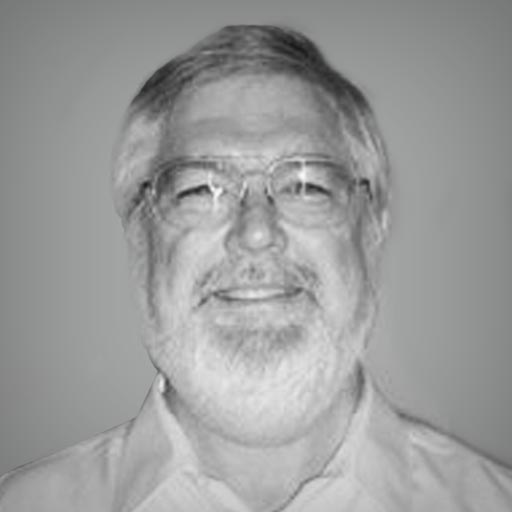 Chuck Kelley
Advisor & The Data Guru
Chuck has led, managed, designed and built all types of data platforms. He has worked in Data Architecture most of his career at Amazon.com, Group Health Cooperative, DealerTrack, Excellence In Data, and Digital Equipment Corporation. He leverages his expertise with databases, data modeling, and ETL tools to effectively store and deliver critical information for businesses.
His specialty is the back-end and he has been making "Data" a critical asset to organizations before it was fashionable.
He has written books and contributed to numerous published pieces such as DEC Rdb/VMS: Developing the Data Warehouse, Impossible Data Warehouse Situations, The Internet Encyclopedia and Business Intelligence Implementation: Issues and Perspectives.
Things that will get Chuck talking are Enterprise Data Architecture, Data Modeling, Database Models, Enterprise Data Warehouse and Data Marts, Business Intelligence, Data Architecture, Santa Claus and Christmas.
Our Partners
OpStack was formed because we like and trust each other. Nothing is of more importance to a successful business than working with the right people.
When it comes to partnerships, that's even more crucial. The teams and technologies you work with can make or break your customer, your business, your prosperity, and by extension, your well-being.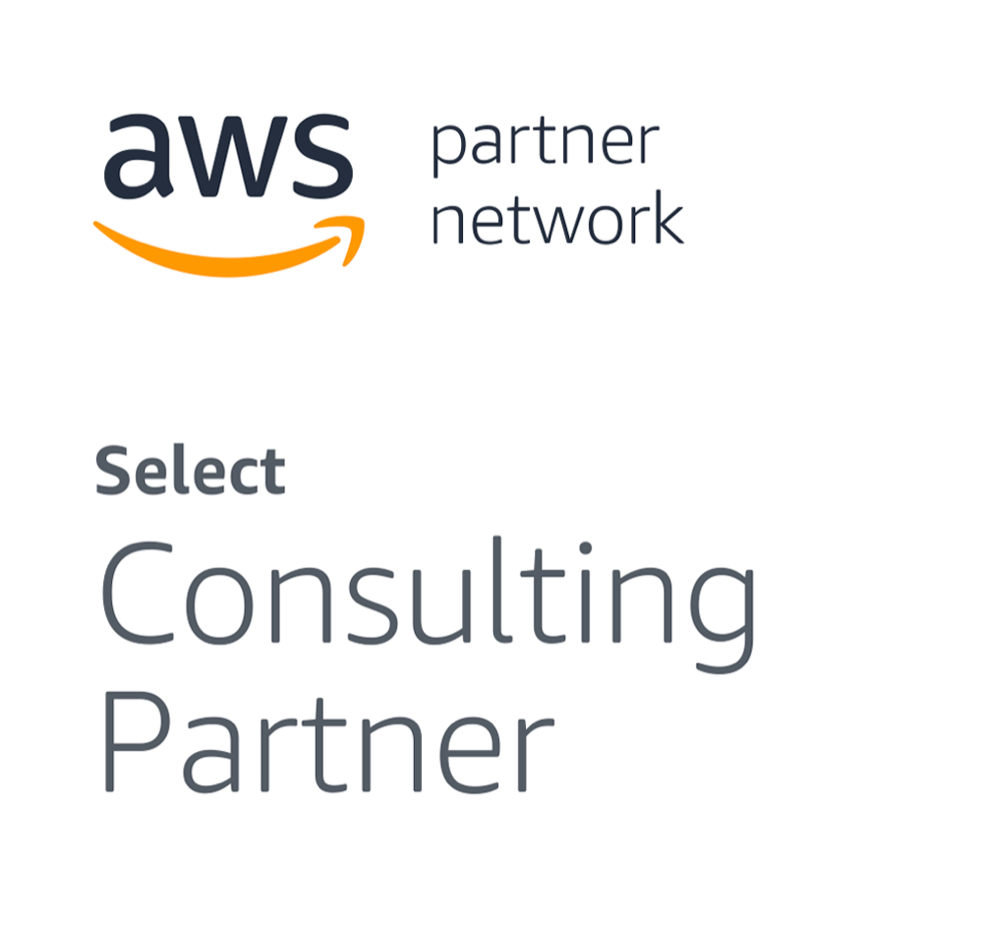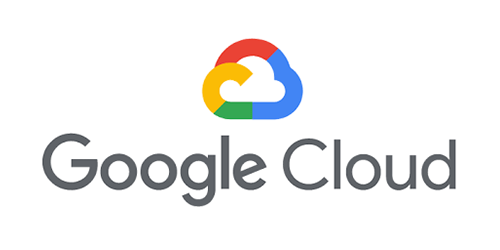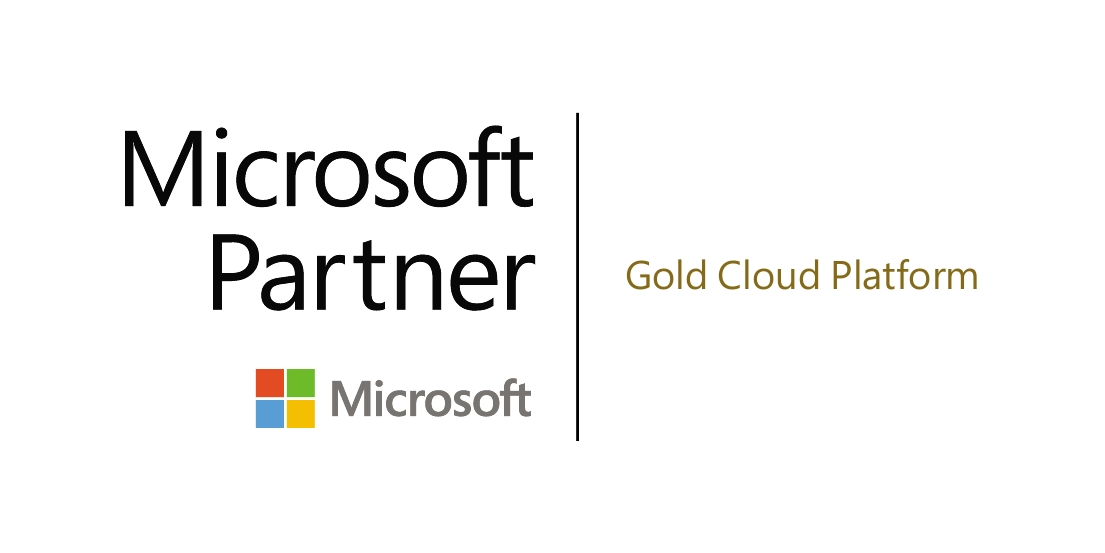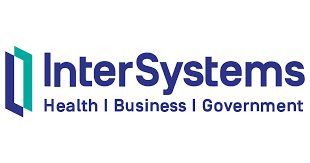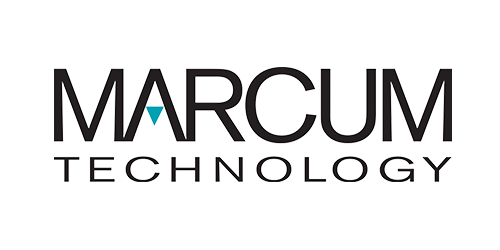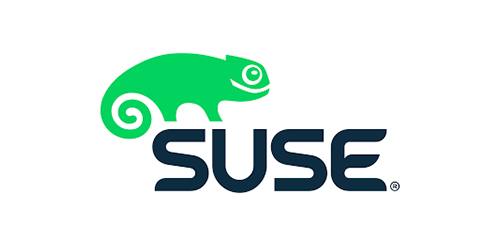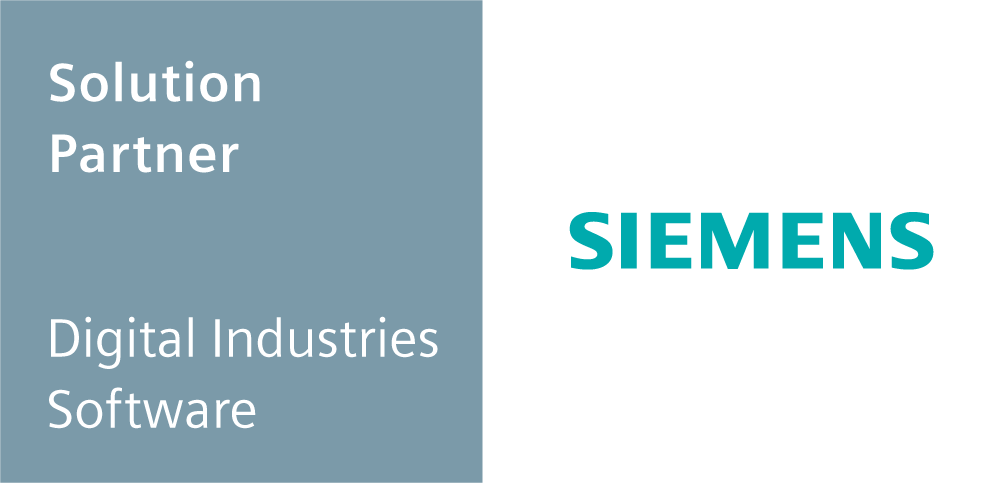 Open Source
Communities
We formed OpStack to be different. We believe that having an open bond with others builds valuable relationships. In addition to our partners above, we work with and participate actively in the community.
These communities are important sources of technical innovation, helping many firms develop successful market and profit strategies. We are strong supporters, beneficiaries and contributors of open source and open source projects.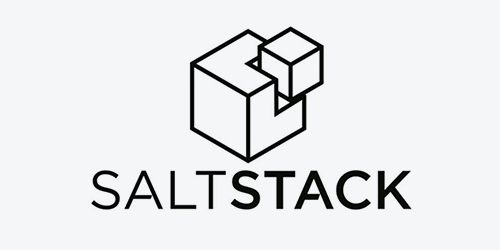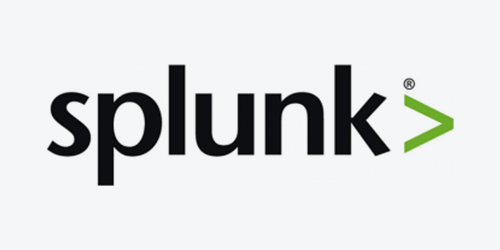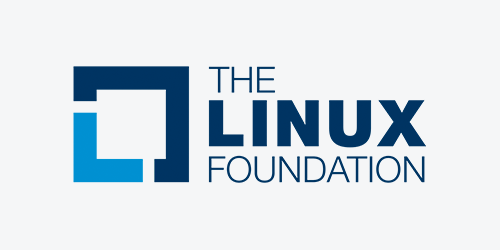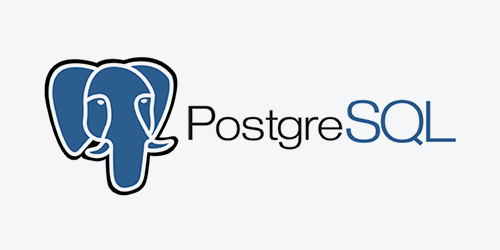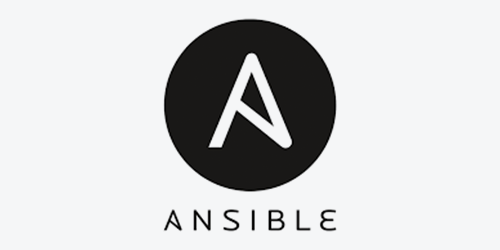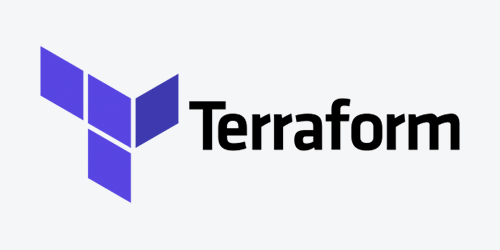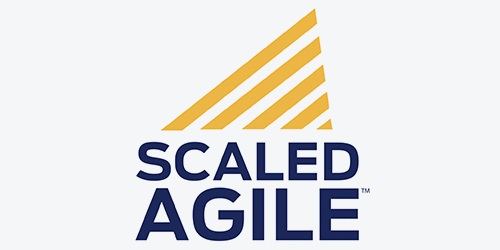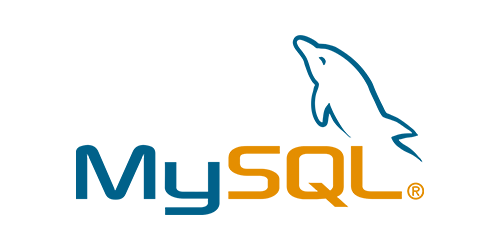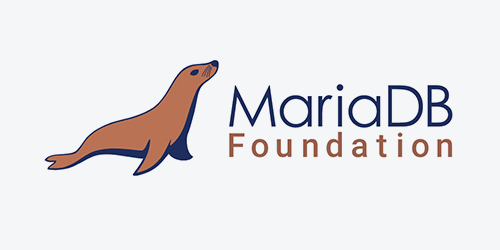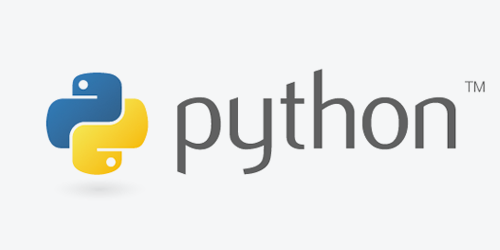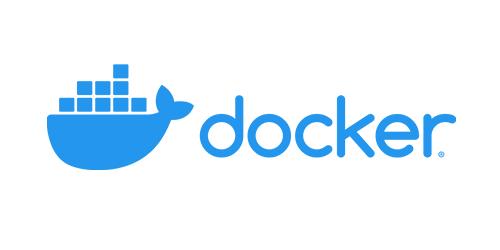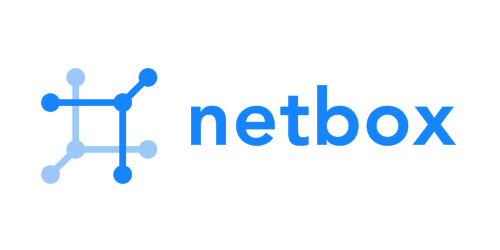 Local
Communities
Whether this is sharing our code in the Open Source community or donating back to our local communities gives us a deeper sense of belonging and makes us all stronger.
OpStack partners formed the company with the knowledge that a workplace that encourages giving back is better for everyone—including those who'll follow in our footsteps.