Designed for
Remote and
Hybrid Work
OpStack's Secure Virtual Desktop
The remote workplace is the secure and scalable, connected hub where your company enables the tools needed to deliver the best output.
Built for
Business White Glove Service
Our proven rapid assessment allows the personalization and special attention required for your network. Once complete, we can deploy in hours and then you can manage yourself or allow our experts to do it for you.
SVD
Admin Enhanced Management Controls
We built the tools to allow you to securely manage and control your remote work infrastructure. SVD Admin simplifies and automates the complexities of managing Remote Virtual Desktops. Keeping you securely in control.
Start With
Secure Modern and Patched Infrastructure
Simplifies the remote virtual desktop administration, when you are not worrying about upgrades. The SVD Stack is based on Azure Cloud technologies running the most recent and patched versions of Windows Virtual Desktop.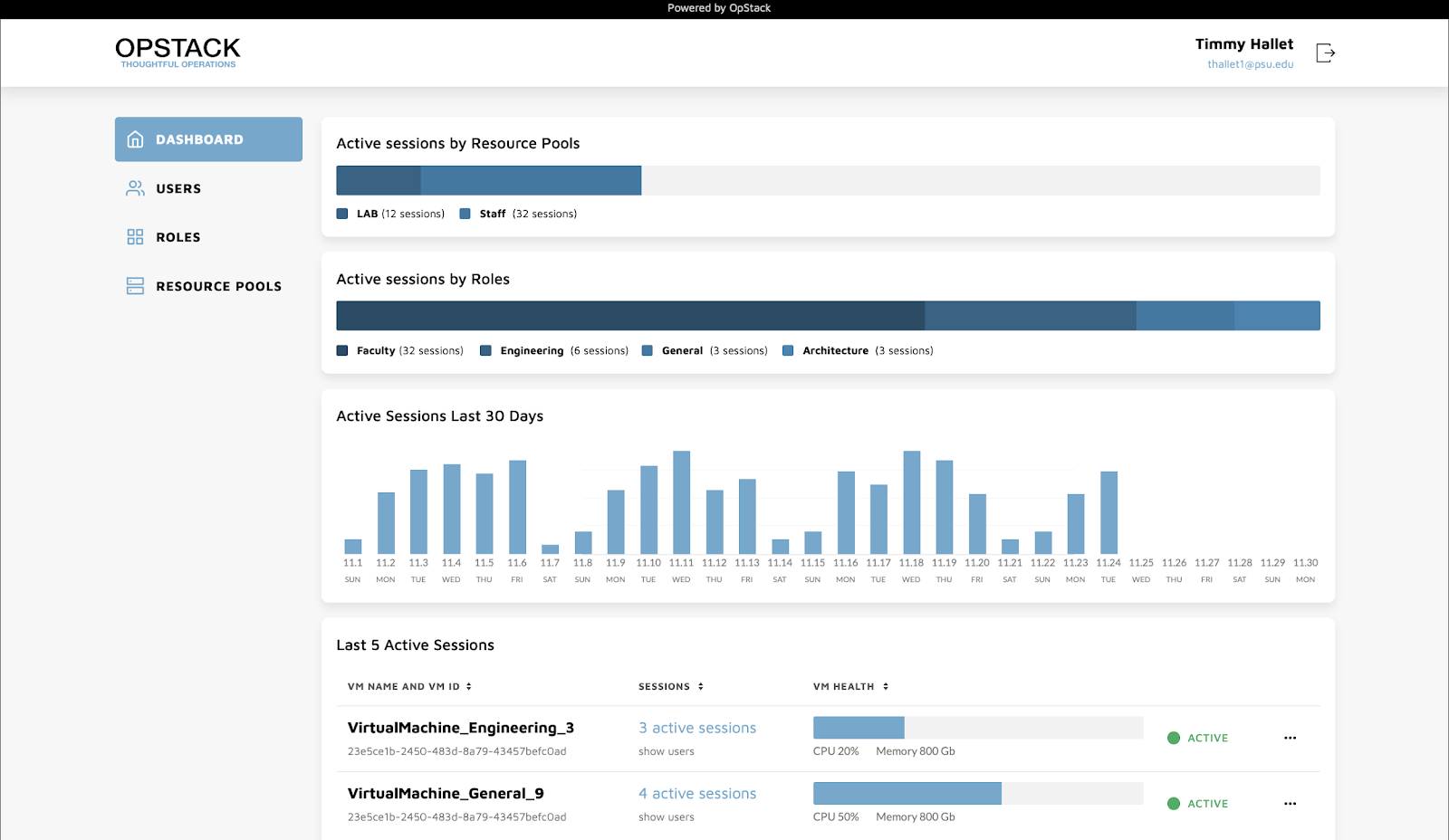 Why OpStack's
Secure Virtual Desktop?
Effective Remote Work
For remote work to be effective, it needs to be seamlessly automated and orchestrated. OpStack purposely architected a solution for effective configuration, management and end use. We have learned:
One size does not fit all and as good as Microsoft Azure, Google Workspace, Amazon Workplace (and others) have made it easy to connect, experience has told us there is more to it than an out of the box solution.
Many customers have over provisioned remote networks. OpStack gets it right, saving you money and headaches down the road.
Each customer has processes, network components and technology stacks that make them unique, remote work environments should reflect that.
Great service starts with "knowing what you got," and "planning where you want to be"
Completing a rapid assessment before beginning the work saves time, money and reduces security risks down the road.
It should be easy to securetly manage remote virtual desktops.
We start where you are and go to where you want to be.
SVD Admin & Insight Center
SVD Admin assists technology teams with safely activating the Microsoft Azure features and functions required to let their users get their work done. OpStack makes WVD secure, easy to set up, manage, monitor, and control.
A key difference between OpStack and its competitors is that with SVD Admin, our customers use their own Microsoft credentials to connect through AzureAD via secured-APIs to directly activate/access their services. Credentials are only stored in our customer's Azure AD, fully protected by Microsoft. This allows our customers to leverage native Azure features such as multi-factor authentication, password complexity enforcement and all the benefits of Azure identity management. You never share your credentials or domains with anyone else.
Let's Talk
Secure Virtual Desktop was built with attention to detail, delivering convenience, speed, and customer performance in mind. This high standard of service offers solutions, products, and services that are tailored to each customer's specific needs and based on repeatable automation and orchestration advancements.
OpStack's SVD Admin brings new technological innovations and efficiencies to remote work. Our customers have leveraged SVD to accelerate delivery and improve productivity through "Thoughtful Operations".